We invite you to join us and be part of this project " Egyptian Vulture New Life" that will change the future of Egyptian Vulture in the Balkans!
The 23 participants of the first fullest Bird Identification course in Albania (BirdID 2018), now can. They are people with different backgrounds that the passion for birds joined them together in "BirdID 2018 Albania", a 6-month experience during which they were trained in identifying birds through their image and sound and in the same time they had the opportunity to see some of the most important habitats of birds in our country.
The only colony of Herons and Cormorants in Albania, discovered in 2015 by the Albanian Ornithological Society in the Divjaka-Karavasta National Park.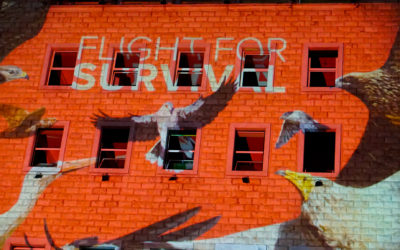 Within the framework of "Egyptian Vulture New Life" and "Combating Illegal Killing and Taking of Birds in Albania", AOS organized a photo-projection event, " Flight For Survival", to introduce to the public seven species which are known as "Magnificent Seven":...
read more