A message arrived in our inbox on June 18th!
Klea Tirjaku together with her classmate Noel Gjinari, two students of the Albanian College in Durrës, 5th grade, with whom we had organized around 1 month ago a Zoom call where we had a pleasant conversation about endangered species but with a focus on the Egyptian Vulture. They left us speechless.
May 2021
From the very first moment we exchanged emails to organize the Zoom call, we felt that behind the screen stood two extraordinary children. During the Zoom call, their curious and sincere questions, which in a few cases made us blush, in some cases were very exciting, in many cases very intelligent, and created a very surprising and friendly atmosphere.
June 2021
But the little ones were not content with a curious Zoom call and some warm biology-related conversations, they advanced much further and unknowingly surprised us immensely. Based on their desire and passion to contribute to the field that interest them the most, learning about and exploring endangered species, and more specifically the Egyptian Vulture. They organized on their school premises an activity to raise funds for endangered animals by selling handicraft products, which they had prepared themselves. Through this activity, both original and educational, they managed to raise funds in the amount of 100 Euros.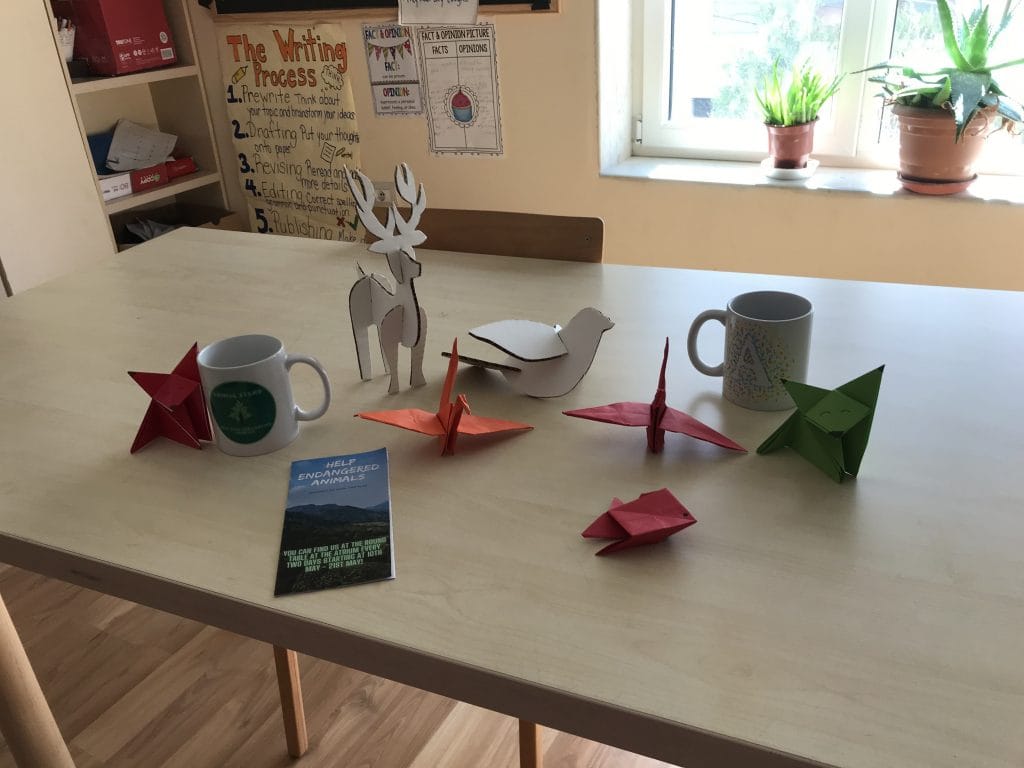 Klea and Noel strongly believe that through activism you can not only protect endangered species but can also inspire others to do the same. Such is you influence in AOS, Klea and Noel, an extraordinary model of inspiration, and we wish that your ideas and passions are nurtured and developed day by day.
Furthermore, we would like to thank the Albanian College, Durrës for the beautiful spirit and the model that educates these generations every day. A special thanks goes to the teachers who guided and motivated these wonderful children, Casandra Anthony and our friend, Mariza Tiri.
Finally, we owe a lot to Klea, Noel and the Albanian College, Durrës. We wish to reward them as soon as possible!